hello there!
Welcome to the Disney Elite website. Aladdin and Jasmine here. We started this group with the intention of finding members who sound similar or as identical as possible to the original Disney characters.
We are based on the Smule Sing! App so if you are interested in joining the group, check us both out at @__Aladdin_523 and @ivaxelle, as well as our official Smule page @DisneyElite. If you don't have the app, what are you waiting for? It's free for download on both the App Store and Google Play. We are a welcoming community and it is always fun to meet people across the globe who love to perform.
Be sure to check out all our members and their recordings on the Characters page!
We have a Twitter, Instagram, and Facebook! Follow us @Disney_Elite and on Facebook.com/DisneyElite for more updates and news on the group!
DISCLAIMER:
​We do not own, nor are we affiliated with Disney or its characters in any way whatsoever. We just really love and admire what they do and want to honor the legacy they have set forth.
Powered by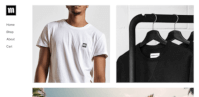 Create your own unique website with customizable templates.