Aurora and Meg have challenged the group to a swap challenge. Each pairing has been randomly assigned and they each have been given the task to sing a duet not from their movies. For example, Aladdin and Giselle would sing Something There from Beauty and the Beast.
Part One
Belle and John Smith: So This is Love
Ariel and Naveen: I Won't Say I'm In Love
Mulan and Eric: For the First Time in Forever
Part Two
Ariel and Mrs. Potts: When We're Human
Maui and Pocahontas: TNBC Finale
Maleficent and Elsa: Shiny
Jack Skellington and Cinderella: Love Will Find a Way
Rapunzel and Li Shang: Do You Know About Love?
Phoebus and John Smith: Agony
Anna and Quasimodo: Reflection
Aladdin and Nala: Part of Your World
Edward and Esmeralda: Once Upon a Dream
Powered by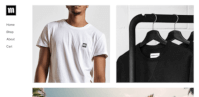 Create your own unique website with customizable templates.