Punzie has challenged the group to sing in the language that our character's stories have originated (ex. Beauty and the Beast takes place in France so Belle would sing in French). These are the the results from that challenge:
I Wonder (French)
A Dream is a Wish Your Heart Makes (French)
Once Upon A Dream (French)
Part of Your World (Danish)
Reindeers Are Better Than People (Norwegian)
A Whole New World (Arabic)
I'll Make a Man Out of You (Mandarin Chinese)
Powered by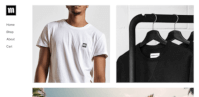 Create your own unique website with customizable templates.