Each Team was assigned a specific Era of Disney: Golden, Wartime, Silver, Bronze, Renaissance, Post-Renaissance, and Revival. The teams were to choose and perform a song from their assigned Era. These are the Top Five from this round.
Why Should I Worry?
@_shayche_WWS

I Love to Laugh
​@CroonyMcCroon

All in the Golden Afternoon
​@Islandteine88
You're Welcome
​@AARONSNOVAK

Someone's Waiting For You
​@smule_sidney
Powered by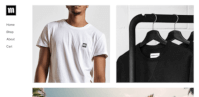 Create your own unique website with customizable templates.