Round Two consisted of having the contestants singing the songs their favorite villains sang. Of course we're in the business of Disney appreciation so we had them tell us why they loved this particular villain as well. Here are the Top 5 for this round.
Shiny
​@major_meltdown
Once Upon A Dream
@megolegobby
Trust In Me
​@anniegothergun

Mine, Mine, Mine
@_42MissmAsh
The Madness of King Scar
@relpek
Powered by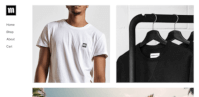 Create your own unique website with customizable templates.